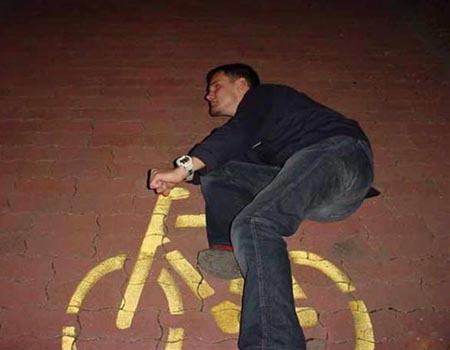 Earlier this month I met at Braes Bar with twenty-one others interested in cycling. As a focus for the evening I screened the documentary STILL WE RIDE made by Andrew Lynn & Elizabeth Press about Critical Mass in NYC and the attempts to force cyclists riding together to have a permit.
I've worked with Andrew on several occasions his enthusiasm for cycling and creativity is infectious.
This weekend is
Kill Your Timid Notion
Festival, held at the DCA, I will be there with Jonathan Baxter from
D-AIR (Dundee Artists in Residence) and
Ian Nesbitt and Emily Wilczek from Nottingham's
Annexinema
, last year they staged a cycle powered event working
with
Magnificent Revolution
to construct a 'Cycle Powered Cinema' under a river bridge in Nottingham.
Video by Jim Brouwer, music by Zelig
We'll be with D-AIR and Nes and Emily from
Annexinema
in the DCA bar Saturday 27 Feb at 10.45am to talk about possible future DIY arts/cycling events in Dundee you are welcome to join us.... look out for the flashing bike light on the bar.